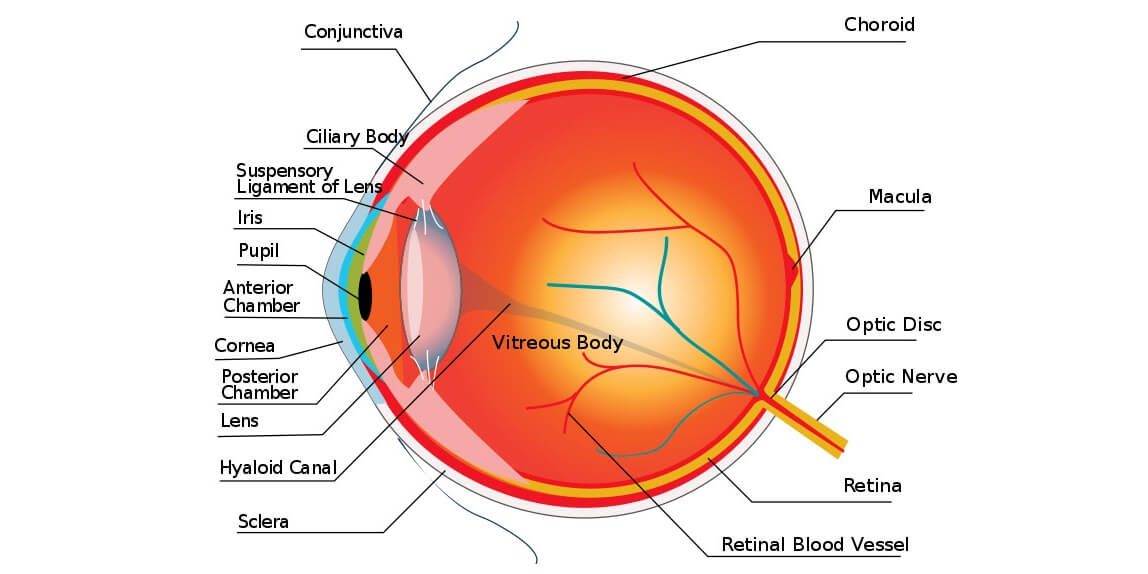 1 | INTRODUCTION
Corticosteroids was used to treat inflammatory eye disease since the 1950s. Variations in delivery sites, dosages and preparations have improved their efficacy and durability whilst minimizing side effects.
2 | STEROID SUBTYPES & MECHANISM OF ACTION
Steroids are divided into corticosteroids (glucocorticoids & mineralocorticoids) and sex steroids. Most ocular steroids are glucocorticoids. Steroids inhibit inflammation by blocking arachidonic acid release.
3 | STEROID PREPARATIONS & METHODS OF LOCAL ADMINISTRATION TO TREAT OPHTHALMIC DISEASE
3.1 | Topical
Topical steroids are used to treat inflammation of the conjunctiva, cornea and anterior segment, and uveitic or postoperative macular oedema. Their efficacy depends on the drug's intrinsic potency, corneal penetration ability (higher with lipophilic acetate and preservatives) and frequency of application.
3.2 | Sub-conjunctival
Sub-conjunctival steroids are frequently administered intraoperatively. Its ocular penetration is better than peribulbar or oral steroids, also proven efficacious and safe for anterior uveitis and non-necrotising, non-infectious anterior scleritis.
3.3 | Periocular
Sub-Tenon, orbital floor and peribulbar steroids are frequently used to treat inflammatory conditions. The drug choice is usually TA. Anecortave acetate (Retaane) is a synthetic angiostatic steroid used to treat choroidal neovascularization previously but was now replaced by intravitreal anti-VEGF.
3.4 | Intravitreal
Intravitreal steroids have the highest potency against retinal disease. They are used in macular oedema, uveitis and intraoperative vitreous visualisation. Variations include injections (Kenacort, Triesence), or slow-release implants (OZURDEX, Iluvien, Retisert).
3.4.1 | Triamcinolone acetonide (TA)
TA is minimally water-soluble. It can clear through the retina or diffuse to the anterior segment, causing cataracts and elevated intraocular pressure. Its durability lasts 320-621 months in non-vitrectomised eyes and 6 times shorter in vitrectomised eyes.
Triesence is a preservative-free TA. Its manufacturer (Alcon) recommends an initial dosage of 4mg/0.1 ml for therapeutic purposes and 1-4mg for vitreous visualisation.
Kenacort comes in two dosages: Kenacort-A 10 (10mg/ml) and Kenacort-A 40 (40 mg/ml). As its use in ophthalmology is off-label, no specific dosage is recommended but most studies for diabetic macular oedema used 4mg/0.1mL. There was no significant difference between the 2 dosages based on SCORE studies.
3.4.2 | Dexamethasone intravitreal implant (DII)
OZURDEX is an intravitreal implant containing 0.7mg dexamethasone which is released over 3-6 months in a biphasic pattern (higher doses in the first 6 weeks). It is used to treat macular oedema and is contraindicated in active ocular infection, hypersensitivity to the drug, advanced glaucoma or posterior lens capsule rupture. In vitrectomised eyes, DII is better than intravitreal injection which has a reduced half-life.
3.4.3 | Fluocinolone acetonide (FA) implant
FA implants have low solubility, thus allowing extended drug release.
Iluvien has an 18-36 months duration of action. Its concentration is around 2ng/mL in the first 3 months and 0.5-1.0ng/mL in the following months.
Retisert contains 0.59mg of FA. It has an 18-30 months duration of action with an initial drug release of 0.6μg/day to an eventual steady release of 0.3-0.4μg/day.
Yutiq is a new intravitreal implant containing 0.18mg of FA designed for sustained release for up to 36 months, at an initial rate of 0.2μg/day followed by 0.1μg/day.
4 | USES OF LOCALLY ADMINISTERED STEROIDS
4.1 | Ocular adnexae-eyelids, lacrimal gland and orbit
4.1.1 | Thyroid eye disease (TED)
Peribulbar and intra-orbital steroids can be used to treat active TED. Peribulbar injections of TA 20mg reduce the clinical activity score and extraocular muscle size, with only minimum reports of elevated IOP.
Monthly 1-4 times peribulbar or sub-conjunctival injections of TA 20mg can be used for upper eyelid retraction in TED. The response rate is better in patients with recent disease onset (< 6 months). Superior orbital peri-levator injection was shown to improve lid retraction and reduce the size of the levator/superior rectus complex.
4.1.2 | Histiocytic orbital lesions
The treatment is incisional biopsy with curettage and intralesional steroids (TA 40mg/mL or methylprednisone). Eyelid and orbital lesions are rare and can be managed with intralesional steroids with/without surgical debulking.
4.1.3 | Periorbital capillary haemangiomas
The treatment was intralesional and systemic steroids before switching to propranolol which was proven equally effective while having fewer side effects.
4.1.4 | Nasolacrimal disease
The treatment is topical steroid drops and steroid nasal spray. Steroid nasal spray improves epiphora and reduces mucus discharge. Mansur et al suggested treating minor canalicular with probing and topical steroid drops, then lacrimal surgery If there is significant blockage or likely need for long-term chemotherapy.
4.1.5 | Chalazia
Traditionally non-resolving or large chalazia are treated by surgical incision. However, studies showed 0.2-0.4 mL of 10mg/mL intralesional TA is equally effective.
4.1.6 | Periocular scarring
Hypertrophic scarring is traditionally treated with topical/intralesional steroids or surgery. Recent evidence has shown a combination therapy of intralesional TA and 5-FU is promising.
4.2 | Anterior segment
Steroids are used frequently in anterior segment diseases, however, lacking RCTs to guide treatment.
4.2.1 | Corneal transplants
Corticosteroids are fundamental in corneal transplantation. Common regimes include prednisolone 1% or dexamethasone 0.1% 2 hourly, tapered over 6-12 months, plus a mild daily steroid as maintenance treatment in endothelial keratoplasties.
During corneal allograft rejection, topical prednisolone acetate 1% is used. In severe cases, oral or IVMP can be added. Hill et al. suggested a single dose of 500mg IVMP is better than daily oral prednisolone but lacks supporting RCTs.
4.2.2 | Bacterial keratitis
SCUT trial showed steroids do not cause corneal perforation in bacterial keratitis. IOP was lower and inflammation was better controlled in the steroid group. The benefit of steroids in the early recovery of severe, central infections was highlighted.
4.2.3 | Herpes simplex keratitis
HEDS trial demonstrated a lower treatment failure rate in the trifluridine+prednisolone group (26%) than the trifluridine+placebo group (73%). The trial recommended using steroids for at least 10 weeks.
4.2.4 | Allergic eye diseases
Corticosteroids should not be of prolonged use due to raised intraocular pressure. Supratarsal steroid injection is effective in recalcitrant allergic eye diseases. There was no difference between dexamethasone sodium phosphate (2mg), TA (10-20mg) and hydrocortisone sodium succinate (50mg) in improving severe refractory VKC.
4.2.5 | Corneal neovascularization
Topical steroids are the main treatment.
4.2.6 | Keratoconjunctivitis sicca (KCS)
TFOS DEWS II report recommended using topical steroids (FML QID) to treat KCS.
4.2.7 | Graft vs host disease (GVHD)
Whilst systemic corticosteroids are the main treatment, adjunctive topical steroids are often used to taper systemic immunosuppression and reduce scarring.
4.2.8 | Cicatrising conjunctival disorders
Chemical and thermal injury
Topical steroids may cause corneal thinning and further corneoscleral melt. Generally, steroids should be tapered after the first week.
Ocular cicatricial pemphigoid/mucous membrane pemphigoid
Systemic immunosuppression is required to halt progressive inflammation and achieve long-term remission while topical and sub-conjunctival corticosteroids can adjunctively offer symptom relief.
4.2.9 | Anterior uveitis
Topical corticosteroids are the main treatment. Periocular steroids can be used in suboptimal response.
4.2.10 | Non-necrotising, non-infectious anterior scleritis
The treatment is sub-conjunctival TA.
4.3 | Glaucoma surgery
Topical and sub-conjunctival corticosteroids are routinely used in glaucoma surgery to modulate conjunctival wound healing.
4.3.1 | Glaucoma filtration surgery
Post-trabeculectomy topical corticosteroids reduce glaucoma recurrence and improve disease. Perioperative sub-conjunctival corticosteroid injection promotes bleb formation and IOP control while the addition of depot TA injection had no extra benefit. Currently, local antimetabolite therapy is routinely used with topical corticosteroids.
4.3.2 | Aqueous shunt surgery
After glaucoma drainage implantation, corticosteroids can control postoperative inflammation by influencing the hypertensive (increased IOP) phase, although studies have shown inconsistent conclusions.
4.4 | Posterior segment
Steroids are used to treat macular oedema, and intraocular inflammation, also assisting vitreous visualization during vitrectomy.
4.4.1 | Diabetic macular oedema (DMO)
Steroids may be considered for patients who are pseudophakic, with planned cataract surgery, or with suboptimal response or contraindication to intravitreal anti-VEGF.
Intravitreal TA for diabetic macular oedema
Kenacort-A 40 is beneficial to BCVA in patients with centre-involving DMO. DRCR.Net Protocol I study showed ranibizumab performs better than TA in improving BCVA. However, when only pseudophakic patients were analysed, TA was equally effective as ranibizumab, but at 5-year follow-up, TA was inferior to ranibizumab in all conditions.
DII for diabetic macular oedema
MEAD study showed the proportion of patients achieving ≥15LogMAR letters is greater among both DII dosage groups (22.2% for 0.7mg, 18.4% for 0.35mg) than the placebo group (12.0%). BEVORDEX study showed bevacizumab and OZURDEX had similar efficacy (40%, 41%) in improving vision to 10 letters.
FA intravitreal implant for diabetic macular oedema
FAME A and B studies found that FA treatment effect resided primarily in patients with chronic DMO (≥3 years). At month 36, a higher proportion of FA-treated patients (FAME A: 31.8%; FAME B: 36.4%) showed an improvement of ≥15 letters compared to the placebo group (FAME A:13.5%; FAME B:13.2%). In non-chronic DMO (<3 years), the result was similar for both groups in both studies.
4.4.2 | Macular oedema secondary to retinal vein occlusion
Anti-VEGF therapy is the first-line treatment in phakic patients.
Intravitreal TA for retinal vein occlusion
SCORE studies showed more patients achieved vision improvement ≥15 letters in the IVTA groups (27% for 1mg IVTA; 26% for 4mg IVTA) than the observed group (7%). However, in SCORE-BRVO Study, there was no significant difference between all groups.
Intravitreal dexamethasone implant for retinal vein occlusion
GENEVA study assessed the efficacy of DII implants for vision loss due to RVO macular oedema. DII groups (0.7mg, 0.35mg) performed significantly better than the placebo arm in terms of duration and proportion of patients achieving a ≥15 letter improvement as well as mean BCVA.
Intravitreal fluocinolone implant for retinal vein occlusion
Retisert has been used for CMO in RVO to improve visual acuity. Cataract formation occurred in almost all patients and 39% required glaucoma filtration surgery by 12 months.
4.4.3 | Posterior non-infectious uveitis
Topical steroid is inadequate for patients with posterior segment inflammation and macular oedema. It is only preferred for unilateral inflammation.
In SITE study, periocular steroids were shown to improve visual acuity within 6 months. Intravitreal steroids are useful in severe vitritis or cystoid macular oedema. They may be combined with systemic steroids and steroid-sparing agents for acute unilateral relapses or persistent disease.
Repeated depot steroid injections must be used carefully in persistent uveitis. The MUST trial compared Retisert with standard systemic immunosuppression and found similar BCVA outcomes in both groups at 2 and 5 years, but the systemic group overtook the implant group at 7 years. This implies uveitis relapses when depot steroid wears off are more severe compared to when systemic treatment wears off.
Yutiq was shown effective in lowering the recurrence rate of posterior uveitis at 36 months compared to placebo (56.3% vs 92.9%).
4.4.4 | Uveitic macular oedema
IVTA has been proven effectively reduce uveitic CMO and improve visual acuity even in inactive uveitis, especially in patients with CMO ≤12 months, and aged ≤60 years old.
Other treatment alternatives include DII or FA implants. HURON trial demonstrated the efficacy of a single OZURDEX injection in non-infectious uveitis, with a reduction of inflammation in 47%, and ≥15 letter gain in up to 43%.
NIH-funded POINT trial compared periocular TA (40mg/1ml), IVTA (4mg/0.1ml) and OZURDEX in the treatment of uveitic CMO. Results showed that IVTA and OZURDEX groups have higher rates of improvement (39%, 46%) and BCVA letters gain (from 4-7 to more) compared to periocular TA (23%). Interestingly, the effect of OZURDEX was found to decrease after 8 weeks, rather than 12-16 weeks as suggested by other studies. This may indicate that patients with uveitic CMO may require more frequent intravitreal injections.
4.4.5 | Bacterial endophthalmitis
The indication of intravitreal steroids remains controversial. Dexamethasone 0.4 mg/0.1 mL can be used due to its fast elimination but evidence are unclear.
4.4.6 | Postoperative macular oedema
Topical non-steroidal and steroidal therapy are first-line treatments. Topical/oral carbonic anhydrase inhibitors and intravitreal anti-VEGFs have been used but lacking evidence. In recalcitrant cases, local steroid injections may be considered. IVTA was shown to reduce retinal thickness and improve vision among patients with persistent pseudophakic macular oedema.
4.4.7 | Other indications for intravitreal TA and dexamethasone implant
Intravitreal steroids have been used in macular oedema caused by different aetiologies, showing variable results. IVTA is useful in iatrogenic induction of posterior vitreous detachment, peeling internal limiting membrane and vitreous clearance in cataract surgery.
5 | COMPLICATIONS OF OCULAR AND PERIOCULAR STEROID DELIVERY
5.1 | Procedure-related complications
5.1.1 | Periocular injections
Complications include orbital swelling, chemosis, proptosis, sub-conjunctival and retrobulbar haemorrhage, globe ischaemia, posterior ischaemic optic neuropathy, optic atrophy, globe perforation, orbital cellulitis, fat atrophy, fat herniation, damage to the rectus muscles resulting in diplopia, ptosis, dural puncture and an oculocardiac reflex.
The likelihood of complications differs depending on the injection site. Orbital floor injection carries a minimal risk of globe perforation if the needle is always directed away from the globe. Peribulbar and retrobulbar injections have a higher risk of globe perforation and inadvertent intravascular injection.
5.1.2 | Intravitreal injections
Complications include endophthalmitis, ocular inflammation, vitreous haemorrhage, retinal tears, rhegmatogenous retinal detachment, IOP elevation, cataract and lens subluxation. Although rare (0.09%-0.87% incidence rate), acute bacterial endophthalmitis is the most serious complication and requires immediate intravitreal antibiotics. Risks of vitreous haemorrhage, wound leak hypotony, retinal tears and detachment may be higher with DII.
5.2 | Pharmacologic-related complications
5.2.1 | Raised IOP
Ocular steroids are best avoided in patients with pre-existing glaucoma.
Raised IOP with TA
In SCORE Study Report for RVO, the proportion of patients who had IOP rise ≥10 mm was 2% (no IVTA), 9% (1 mg IVTA) and 45% (4 mg IVTA). The study recommended using a lower dose (1 or 2 mg) of IVTA in treating RVO. Other risk factors include higher baseline IOP and younger age.
Raised IOP with DII
In the MEAD study for DMO, among patients receiving DII 0.7mg, 27.7% had at least one visit with IOP rise ≥10mmHg, 32% with ≥25mmHg and 6.6% with ≥35mmHg. One patient required surgery. Mean IOP returned to baseline by month 6, and there was no cumulative effect on IOP elevation with repeated injections. Similar findings were found in the OZURDEX PLACID Trial and the study by Rajesh et al.
Raised IOP with FA intravitreal implant
In FAME trials, an IOP of ≥30mmHg developed in 16.3% of FA injectable implant groups at month 23 and 18.4% at month 36, with 4.8% (low-dose), 8.1% (high-dose) and 0.5% (placebo) require surgery.
Raised IOP with periocular steroid
In the study by Sen et al, among uveitis patients who receive TA 40mg, 34% had at least 1 visit with IOP ≥24mmHg and 15% had IOP ≥30mmHg.
Raised IOP in uveitic patients
In POINT trial comparing periocular, IVTA and OZURDEX groups, 20%, 30% and 41% recorded an IOP of ≥24mmHg by 24 weeks, with 9%, 18% and 39% developing IOP rise ≥10mmHg. There was no significant difference between IVTA and OZURDEX.
Raised IOP in children
Steroid-related IOP rise is more common and severe in children.
A study by Kwok et al among children undergoing bilateral strabismus surgery showed an almost double IOL elevation in the local dexamethasone 0.1% arm (15.48 ± 8.71 mmHg) compared to the FML 0.1% arm (5.83 ± 4.96 mmHg).
Fan et al. compared the frequency of FML (3 times vs 6 times per day) among children undergoing bilateral strabismus surgery. The result showed a significant increase of IOP in both groups but the higher frequency group had a higher peak IOP (19.0mmHg vs 17.13mmHg), greater net IOL increase (4.37mmHg vs 2.57mmHg), and shorter duration in reaching peak IOP (6 days vs 13 days).
5.2.2 | Cataract
Studies suggested a more rapid cataract progression with IVTA and FA than with DII. Arcinue et al. compared the use of intravitreal FA and DII in uveitis patients and found a significantly higher incidence of cataracts and raised IOP with FA.
In SCORE Study Report 5 (CRVO), the proportion of phakic patients developing new-onset or disease progression was 18% (observed), 26% (1mg IVTA) and 33% (4mg IVTA). The percentage of patients requiring cataract surgery by 24 months was 0% (observed & 1mg IVTA) and 33% (4mg IVTA). In the SCORE Study Report 6 (BRVO), this was 13% (laser), 25% (1mg IVTA) and 35% (4mg IVTA). In the MEAD study for DMO, DII 0.7mg was associated with cataract-related events in 67.9% of patients with 59.2% requiring surgery.
In FAME trials, the incidence of cataracts was significantly higher in the FA treatment arms (81.7% in low-dose, 88.7% in high-dose, 50.7% in control).
In SITE cohort, among uveitis patients receiving periocular injections, 20.2% develop cataracts with reduced visual acuity worse than 6/12, whilst 13.8% needed surgery.
Periocular corticosteroid injection for paediatric uveitis has a high rate of cataract formation [4 of 19 eyes (21%)]. Among paediatric patients with uveitic macular oedema, IVTA was found to induce cataracts in 6 of 11 eyes (55%).
5.2.3 | Non-infectious endophthalmitis and pseudoendophthalmitis
Non-infectious endophthalmitis is a transient inflammation within 1-2 days post-IVTA. A non-infectious, non-inflammatory pseudoendopthalmitis can occur when TA particles migrate to the anterior chamber, resembling a hypopyon. The standard treatment for infectious endophthalmitis should be applied when the aetiology is uncertain.
5.2.4 | Activation of ocular or periocular infection
In acute infections, steroids may mask or exacerbate the infection, so simultaneous bilateral intraocular steroid injections should be avoided.
Infectious scleritis is a rare (0.04%) complication of sub-Tenon TA, with 4 out of 9 cases reportedly caused by fungal organisms in a recent review.
Corticosteroids may reactivate HSK so concurrent prophylactic antiviral is advised. Viral retinitis has been reported following local corticosteroids, mostly cytomegalovirus (76.7%), HSV (16.7%), and rarely VZV (only one case).
Activation of dormant ocular syphilitic infection following IVTA has been reported in 5 cases, and 3 developed acute syphilitic posterior placoid chorioretinitis with devastating visual outcomes.
A small series of 7 patients demonstrated the safety of DII in treating CMO in infectious uveitis– all patients achieved CMO resolution without disease reactivation.
5.2.5 | Steroid-induced central serous chorioretinopathy
Although exogenous corticosteroids are known to precipitate central serous chorioretinopathy (CSC), it is rarely reported in ophthalmic steroids.
6 | CONCLUSION
Over the last 70 years steroids have been proven to be a major weapon in treating ocular inflammation.
The above is a summary of this paper I co-authored.